All items will be available for shipment early next year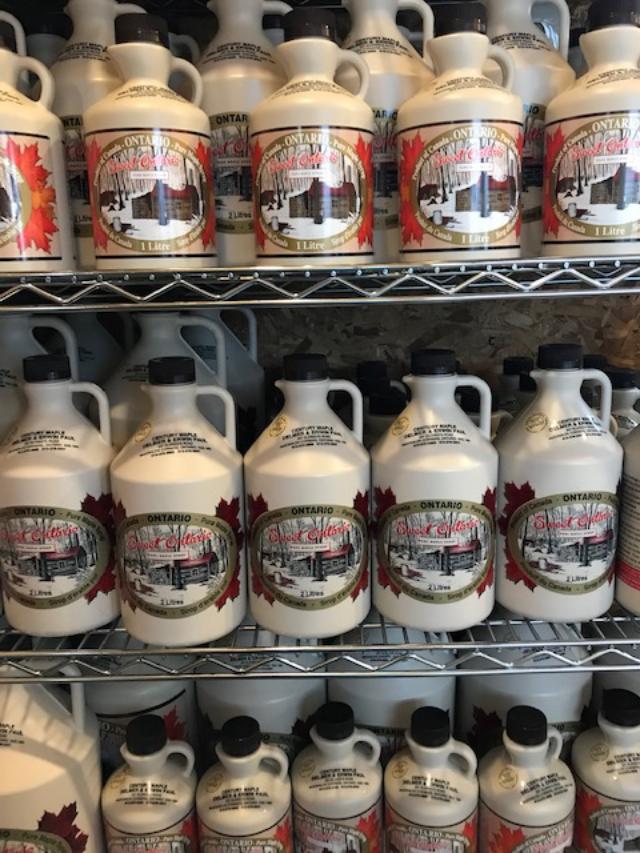 Maple Syrup
Delicious, traditionally made maple syrup. Comes in 250ml, 500ml, 1 litre, 2 litre, and 4 litre jugs.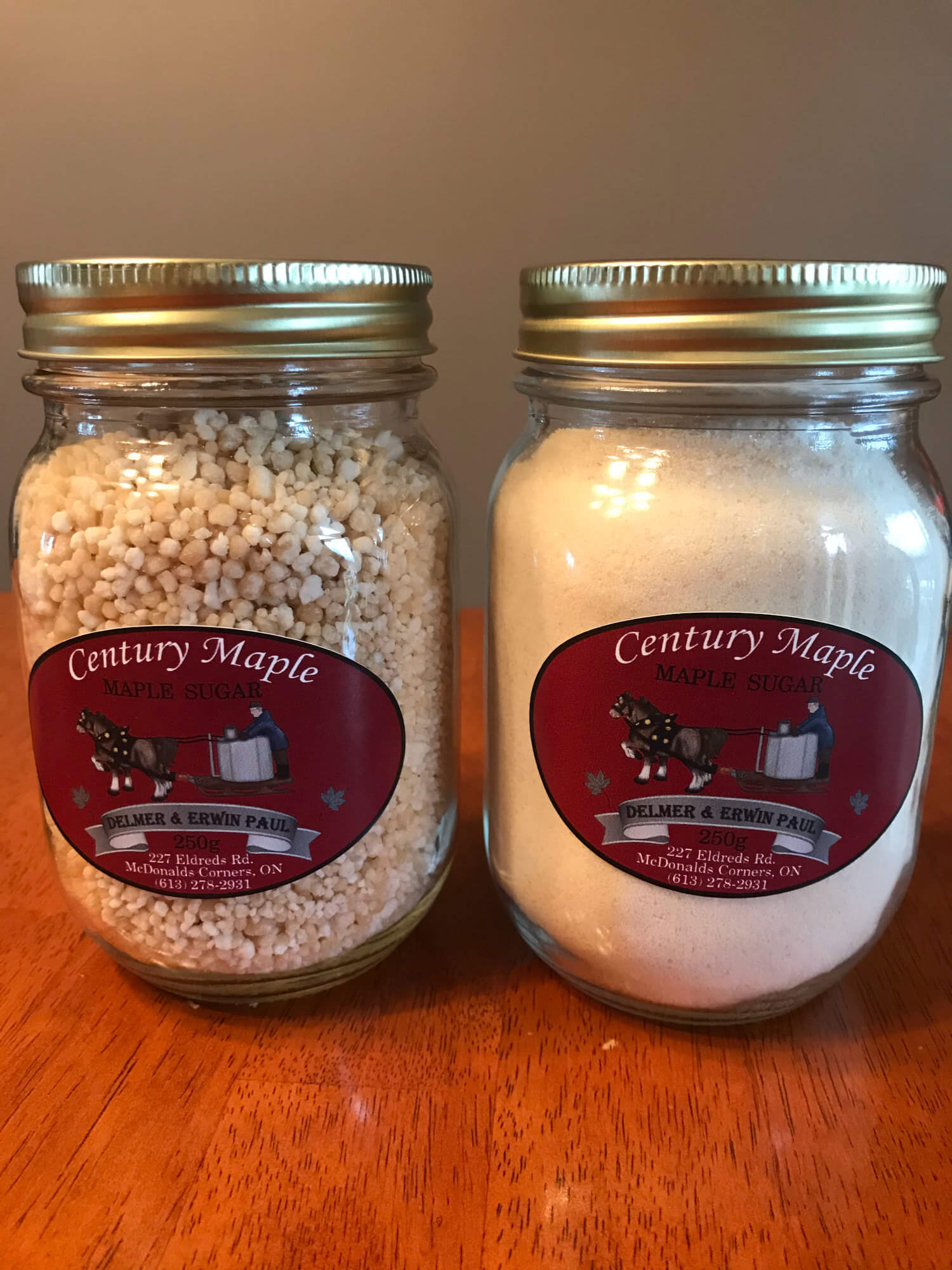 Maple Sugar
Granulated maple sugar perfect for baking, sauces, or on top of oatmeal or cereal.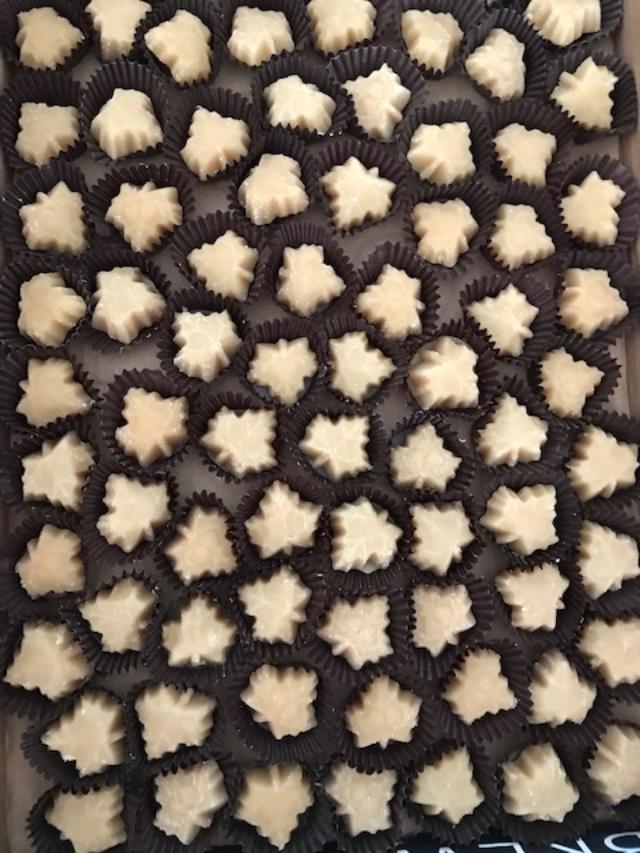 Maple Candy
Sweet maple candy shaped like maple leaves.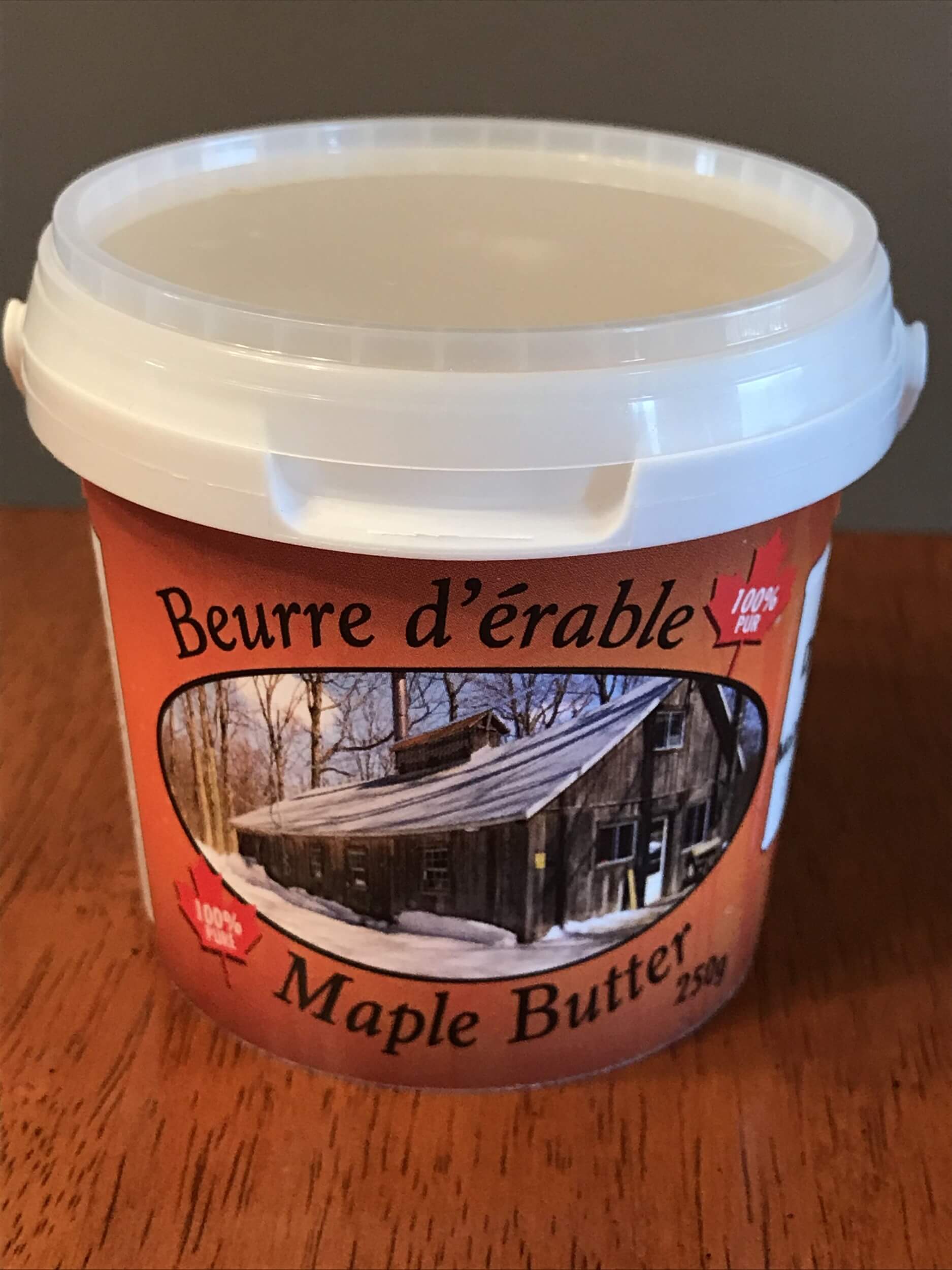 Maple Butter
A delicious maple butter spread.

Maple Taffy
Sweet and sticky maple taffy.