Century Maple – the maple syrup business of Delmer and Erwin Paul, father and son team, who have been making maple syrup together since Erwin was a young fellow in the 1970's.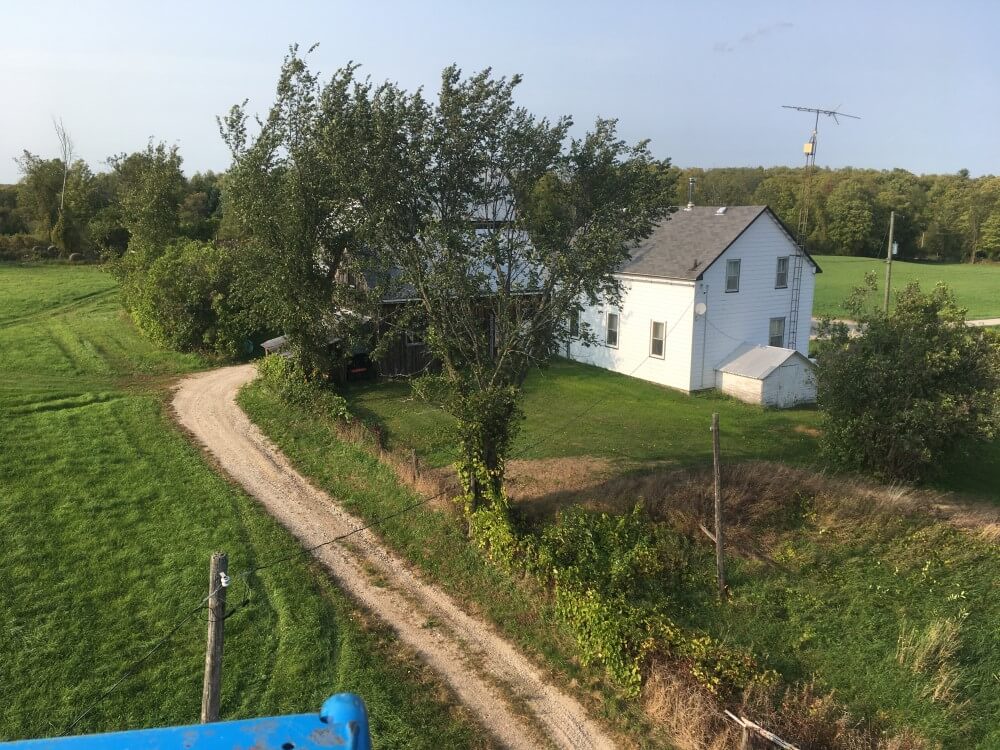 The Century Maple sugar camp is located on Delmer Paul's farm at 911 Second Concession, North Sherbrooke. Approximately 400 taps are located on this farm. Trees are also tapped in the maple sugar bush located at 227 Eldreds Road, McDonalds Corners, on the Gemmill Homestead Farm, which is currently owned by Erwin Paul. This sugar bush has approximately 2000 taps.
The maple operation is based on the two farms, consisting of 350 acres. Currently, there is approximately 60 acres of maple bush which is being utilized to make maple syrup.
Our operation currently has 2400 taps, run through a pipeline system. There are three points where sap is collected and delivered to the sugar camp.
Our syrup is made the traditional way, with a long boil over a wood fired evaporator. We take raw sap and boil it until it becomes maple syrup. The process has not changed in 100 years. In this way, we make a traditional, artisan quality maple syrup. Our business has been built over many years of repeat customers and word of mouth referrals.
We take great pride in the quality of our products. At Century Maple, we produce maple syrup, maple butter, maple sugar candy, and granular maple sugar.
Over the years, Delmer and Thelma Paul won many awards for the quality of their maple syrup. They won Grand Champion and Reserve Grand Champion at the Festival of the Maples a number of times.
Erwin is continuing this quality tradition. In 2018, Century Maple took the Reserve Grand Champion award, and in 2019, Century Maple won the Grand Champion award at the Festival of the Maples, in Perth, Ontario.